| | | |
| --- | --- | --- |
| | | CULTURAL TOURS TO CENTRAL EUROPE AND BEYOND |
TRASIMENO FESTIVAL – ANGELA HEWITT and FRIENDS
with the masterpieces of PIERO DELLA FRANCESCA

28 June - 6 July 2019

Our 11th visit to the Italian festival, established in a glorious Umbrian setting near her holiday home by the charismatic Canadian concert pianist Angela Hewitt OBE. Recitals are given in the courtyard of the Knights of Malta castle near Lake Trasimeno, in the Basilica of St Francis in Assisi surrounded by the Giotto frescoes, in a delightful theatre in Cortona and a magnificent abbey church in Perugia.

We stay in a charming hotel right on the lake which makes a relaxing base with its swimming pool and adjoining pier for gentle boat trips to the islands. Even on an excursion day there is time in the afternoon to rest or swim before supper and the ten minute drive to the concert. Virginia Woolf wrote how she would far rather have stayed by the lake than in hot and steamy Perugia.

Excursions are made to Assisi, Perugia, Cortona and Pisa. We follow the Piero della Francesca trail to Arezzo (The True Cross frescoes and Mary Magdalene) - Monterchi (the Madonna del Parto) and Sansepolcro (Resurrection and Madonna della Misericordia). Art history tours of the major fresco cycles cover the same ground but without the concerts!

We have lunches at carefully selected restaurants on our excursions and suppers at our hotel and special gala dinners with Angela Hewitt (wine and coffee included).

A short YouTube film about a recent festival can be viewed by clicking here.
Cost: £3580 to include return scheduled flights to Pisa, transfers, 8 nights accommodation, 7 concerts, 3 lunches, 8 suppers including Gala Dinners. Single supplement £280. Deposit £400.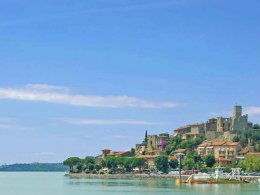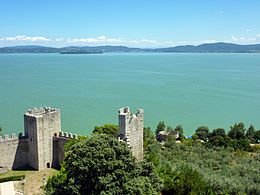 Friday 28 June
Flight Heathrow – Pisa (dep Heathrow Terminal 5 at 12.55). Coach through the Tuscan countryside to hotel and supper.
Saturday 29 June
Train to PERUGIA - Collegio del Cambio and Umbrian National Gallery, lunch then free afternoon.
Dinner and Opening concert in the Basilica di San Francesco in Assisi :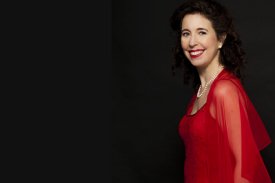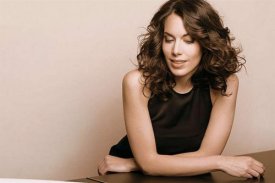 Coro Sinfonico di Milano Giuseppe Verdi Angela Hewitt and Gloria Campaner, pianists

Rossini: Petite Messe Solennelle


Sunday 30 June
Free morning
Coach departure to the Basilica di San Pietro, Perugia with gala dinner between concerts: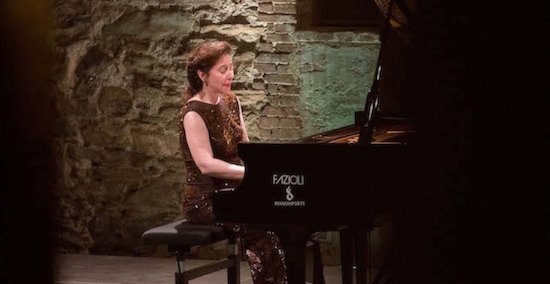 Angela Hewitt piano

Bach: Four Toccatas - C minor BWV 911; G major BWV 916;
F-sharp minor BWV 910; E minor BWV 914
W.A. Mozart: Sonata in C minor, K. 457
L. van Beethoven: Sonata in C minor, Op. 111

Gala Dinner


Anu and Piia Komsi, sopranos Angela Hewitt, organ,
Rodney Prada, viola da gamba, theorbo tba

F. Couperin: Leçons de Ténèbres pour le Mercredi Saint

Monday 1 July
Boat to the Islands – where St Francis once spent Lent. Lunch. Free afternoon.
Supper at hotel then to the Castle of the Knights of Malta, Magione for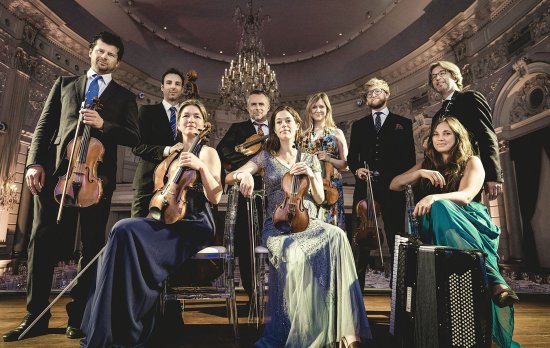 Camerata RCO (members of the Royal Concertgebouw Orchestra, Amsterdam)
Angela Hewitt, piano

B. Martinu: La revue de cuisine, sextet for clarinet, bassoon, trumpet, violin, cello and piano
C. Saint-Saëns: Septet for piano, trumpet and strings, Op. 65
A. Dvorák: String Quintet No. 2 in G major, Op. 77

Tuesday 2 July
Coach to CORTONA, popular Tuscan hill town. Gallery and Etruscan museum. Lunch.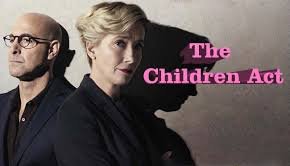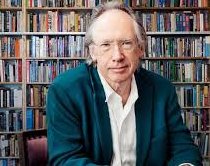 Ian McEwan introduces a showing of the 2018 film for which he adapted his novel
The Children Act directed by Richard Eyre and starring Emma Thompson followed by a discussion with Angela Hewitt. View the trailer here


Back to hotel for free afternoon.
Supper then coach back to Cortona for Concert at Teatro Signorelli


Hommage to Barbara Strozzi
with Il pomo d'oro, orchestra, Emöke Baráth, soprano
Francesco Corti, harpsichord and conductor

The Venetian singer and composer Barbara Strozzi (1619-1677) was probably the most remarkable, talented, famous and successful woman of her time in the field of music. In 2019 we celebrate her 400th anniversary with a programme of some of her most beautiful compositions as well as works by her teacher Cavalli and a delightful variety of contemporary instrumental pieces.
Wednesday 3 July
Free day – boat to Castiglione sul Lago or train to Perugia.
Supper at hotel then to the Castle for concert :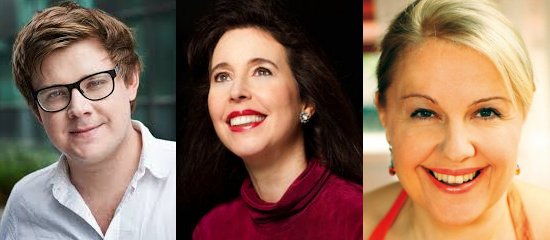 Anu Komsi, soprano Mark Simpson, clarinet Angela Hewitt, piano

L. van Beethoven: Lieder
J. Brahms: Sonata in E-flat major for clarinet and piano, Op. 120 No. 2
F. Chopin / P. Viardot: Songs
F. Chopin: A selection of solo piano works (TBA)
F. Schubert: Der Hirt auf dem Felsen D. 965

Thursday 4 July PIERO DELLA FRANCESCA TRAIL: Arezzo (The True Cross frescoes) - Monterchi (the Madonna del Parto) - Sansepolcro (Resurrection and Madonna della Misericordia). Lunch. We see all the most important Piero frescoes and his birthplace. Dinner at hotel.

Friday 5 July

Free day – boat to Castiglione sul Lago or train to Perugia.
Supper at hotel then to the Castle for closing concert :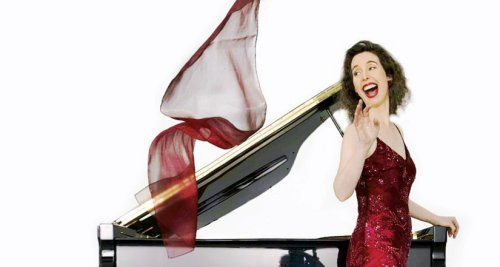 Angela Hewitt, piano

J.S. Bach: Three Toccatas D minor BWV 913; G minor BWV 915; D major BWV 912;
Chromatic Fantasy and Fugue BWV 903
W.A. Mozart: Sonata in D major, K. 576
M. Ravel: Le Tombeau de Couperin

Saturday 6 July
Leave for PISA – free time to explore the Campo dei Miracoli (Duomo, Baptistery and the Leaning Tower). Then Pisa airport for BA flight dep 18.05 arr Heathrow 19.30
Meals in bold are included – with wine and water and coffee. Our hotel is a just short walk from the boat terminal so it is possible to go to the islands and back in a free hour or to sit by our private pool. The railway station is a few minutes away with a regular and easy journey into the heart or Perugia.

back