The Royal Northern College of Music (RNCM) in Manchester arranges an annual chamber music festival with distinguished visitors. The festival started in 1999 when all Haydn's string quartets were performed and we took our first party, many of whom joined us year by year exploring different aspects of chamber music and watching the development from students to world stars of – amongst others – the Elias and Heath quartets. The Heath Quartet, along with Quatuor Mosaiques and Trio Wanderer give the main evening recitals, RNCM students and teachers join in a programme of concerts, talks, master classes and workshops that attract an enthusiastic audience of all ages. Events run from Friday morning to Sunday evening.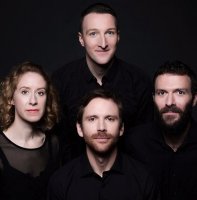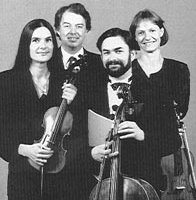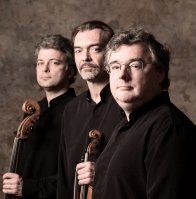 On the evening of 14 March we have tickets for a concert by the Hallé Orchestra conducted by Tomás Hanus (WNO music director) in the incomparable acoustic setting of the Bridgewater Hall

Dvorák : Scherzo capriccio
Chopin: Piano Concerto No, 1 with Eric Lu, winner of the last Leeds competition
Shostakovich: Symphony No. 1

In between the recitals and lectures and masterclasses – and the 2012 Film In Search of Haydn - there is time to eat at the college restaurant. There is of course no need to attend all the events and you will sometimes have to choose between two recitals or talks. Late concerts in a lighter vein round off each evening

For full programme click here.

Rooms have been reserved at our favourite Manchester hotel, built in 1865 as the grandest cloth showcase in the world and with a splendid staircase and chandeliers. All our rooms are large and on the upper floors. It is a brisk walk or short bus ride from the RNCM where all the events take place. A full English breakfast is included and this can be supplemented by the very reasonable catering at the RNCM.

Manchester was the first town of the Industrial Revolution and its heritage is now being appreciated and enhanced. We have time to inspect some of the magnificent buildings in the city and Salford Quays. The recently renovated, extended and reopened Whitworth Gallery was named the UK 2015 Museum of the Year.

Cost : Ł480 (Ł120 single occupancy double room supplement) to include 4 nights bed-and-breakfast accommodation, a season ticket for all events at the RNCM and the Hallé concert. Deposit Ł200 pp. Travel is not included.