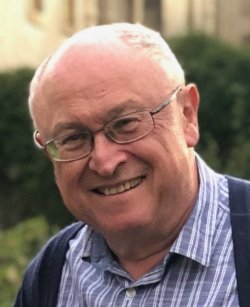 Habsburg Heritage Cultural Tours ceased trading in 2020, following the death from Covid 19 on 10 April 2020 of Robert Avery.

Robert was the heart and soul of Habsburg Heritage, and it was his knowledge and personality which drove it.

Music, art, architecture and culture were his overriding passions, and the opportunity to share these, in good company, in beautiful settings, with fine food and wine, was his enormous pleasure and privilege.

The high proportion of clients who returned again and again showed that we met a real need for the discerning cultural traveller.


Robert and Jane Avery founded the company in 1990 and there were many memorable holidays over 30 years including :

Aix en Provence Opera Festival
Baden-Baden Easter Festival
Berlin
Bregenz Festival
Brno
Budapest
Burgschlaining, Austria
Cardiff - Welsh National Opera
Cracow
Dresden
Eisenstadt International Haydn Festival, Austria
Eszterhaza, Hungary with Andras Schiff
Grange Park Opera
Graz, Austria with Gergiev
Ittingen Whitsun Festival, Switzerland with Andras Schiff and friends
Leipzig
Levoca Indian Summer Festival, Eastern Slovakia
Manchester Chamber Music Festival
Le Mans Haydn Festival
Mondsee Musiktage, Austria with Andras Schiff and friends
Parma Verdi Festival
Prague
The Schubertiade, Schwarzenberg, Austria
Trasimeno Festival, Italy with Angela Hewitt and friends, and Piero della Francesca tour
Trieste, Pula, Venice - Maritime Austria
Vicenza with Andras Schiff and friends, Palladio, Veronese and Venice
Vienna
Warsaw
Weimar
Zurich


Thank you to all our clients for travelling with us over the past 30 years and gifting us such a wealth of wonderful memories and friendships.

We know that Habsburg Heritage has brought a great deal of pleasure to many – not least ourselves.

Wishing you all well in your future cultural travels

Jane Avery